We are very proud to have sponsored one of our team members, Brian Muscat, on the Wish-A-Mile Bicycle Tour in July. Just had to share what Brian told us about his experience: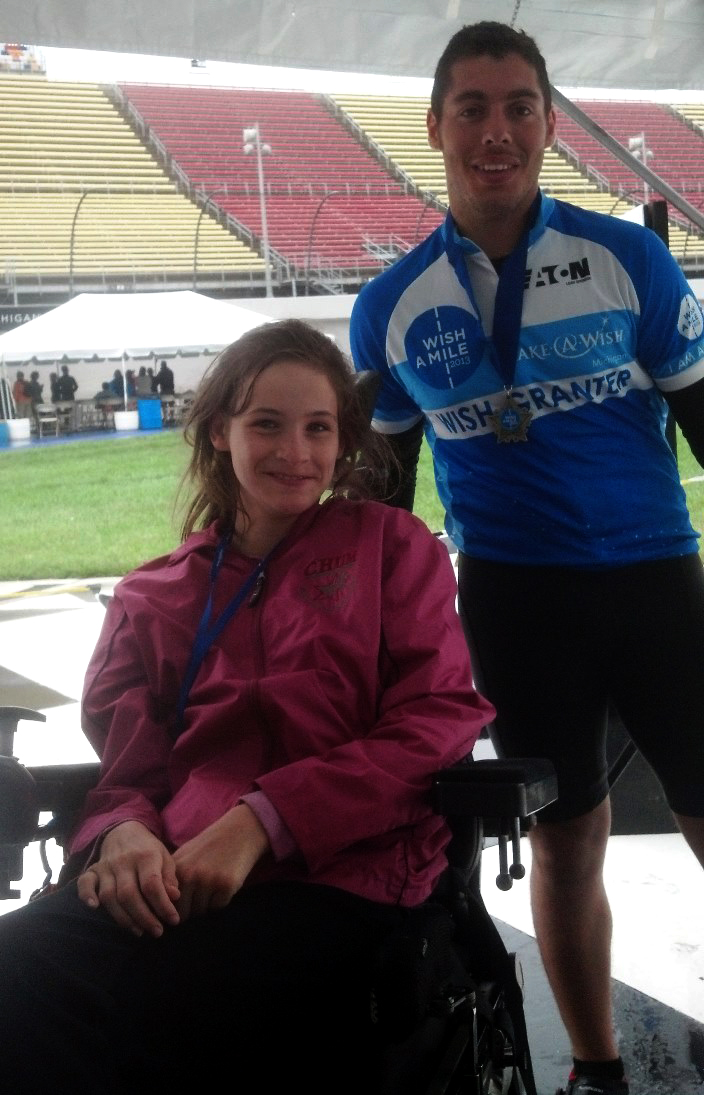 "Wish-A-Mile Bicycle Tour, part of the Make-A-Wish Foundation, is an event like no other in Michigan. Their mission is to grant the wishes of children with life threatening medical conditions. It is an amazing experience, to say the least, to be part of this three day, three hundred mile bicycle ride. The ride takes place through forty-six townships, eighteen cities, ten counties and one amazing state: Michigan.
It is difficult to describe what this bicycle ride is really about and how incredible this tour is unless you have participated in it. 1000 of your best friends that you see once a year come together for one great cause. The camaraderie created through this event will last a lifetime.
When the finish line appears right around that last curve, you begin to realize something that started 299 miles ago: it was not about the miles you rode or the lifelong friendships you created. It is about the one person whose life you just touched. It is about the Wish-A-Mile child you rode for through the rain, the wind, and the cold. All that stuff doesn't matter when they place that medal around your neck. What matters most is that child's amazing smile!
I am truly grateful for being able to experience and be a part of this life changing event that makes a difference in someone's life. This was my first year participating in this event, with hopefully more rides to come."
--Brian Muscat, Project Specialist at Alpha Metal Finishing