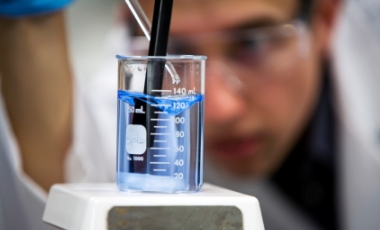 "However beautiful the strategy, you should occasionally look at the results." -Sir Winston Churchill
Alpha Metal Finishing is a full service aluminum finishing company with 40 years of experience in custom anodizing and chromate conversion. We are ISO 9001:2015 certified.
Quality Policy
Alpha Metal Finishing Company is dedicated to providing quality metal finishing services. We are committed to integrity in our relationships and continuous improvement of our processes.
Alpha's quality control program includes:
Tightly controlled chemistry management
Process monitoring systems
Job order tracking and process records
Statistical process control on your critical parameters
Contact us for more information on how we can serve your aluminum finishing needs.
Alpha Metal Finishing is located in Dexter, MI, eight miles west of Ann Arbor, Michigan. Map/Directions
Leaders in Anodizing and Chromate Conversion Services
Phone: 734-426-2855 | Email: This email address is being protected from spambots. You need JavaScript enabled to view it..