We Pay Attention to the Details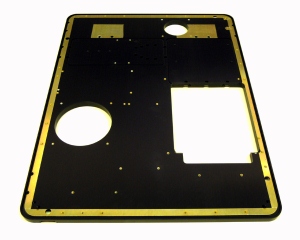 Masking and plugging of parts prior to anodizing or chem film is a job that requires precision and patience. In many ways, our team members who perform masking and plugging are like artisans in a craft that requires incredible attention to detail.
Alpha utilizes tape, liquid and solid masking (plugs) techniques when parts require masking for electrical contact, tolerance or aesthetic purposes. From the basic to the more complex part masking job, our experienced team will match your strict specifications.
Plugs are generally utilized to protect "blind" holes, internal threads or bores.