Need More Information About Anodizing?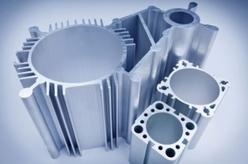 We often receive many questions related to anodizing and some of the challenges associated with the process. In an effort to set proper expectations of what anodizing can do, and cannot do, we offer the following excellent resources for you:
Understanding and Specifying Anodizing: What Every Manufacturer Needs to Know
by Joe Osborn, OMW Corporation, 2014
Hardcoat Anodizing Lunch and Learn Presentation, May 2014
Alpha Metal Finishing provided a hardcoat anodizing lunch and learn presentation in May 2014. Special thanks to Rob Pawson from Reliant Aluminum Products for assisting us.
In depth information provided by the Aluminum Anodizers Council. Provides applications for anodizing, benefits, alloys suitable for anodizing, anodic coating designations, environmental information, and much more!