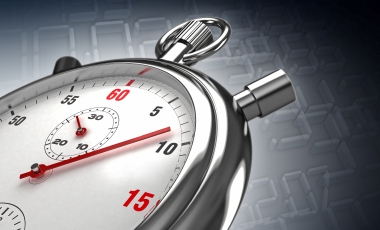 Quick quotes and speedy delivery schedules. We know that time is of the essence to get your product out the door. It is the same for us so we're dedicated to rapid turnaround times for your parts. We can provide pricing quotes within 48 hours and typically we can provide finishing services within *6-7 business days.
In a rush? No problem - we can get your job order done in a snap. When you "just gotta have it" sooner we can accommodate your schedule demands with our rush services!
*Note: if your job requires plugging or masking the turnaround time will be longer (14 business days typically).
Alpha Metal Finishing is located in Dexter, MI, eight miles west of Ann Arbor, Michigan. Map/Directions
Leaders in Anodizing and Chromate Conversion Services
Phone: 734-426-2855 | Email: This email address is being protected from spambots. You need JavaScript enabled to view it..